Sun City Grand Surprise AZ home sales September 2017
Sun City Grand had strong sales for the month of September. 40 Single Family detached homes sold in October in Sun City Grand ranging in size from 1096 sq ft to 3084 sq ft and a price range of $175,000 to $430,000.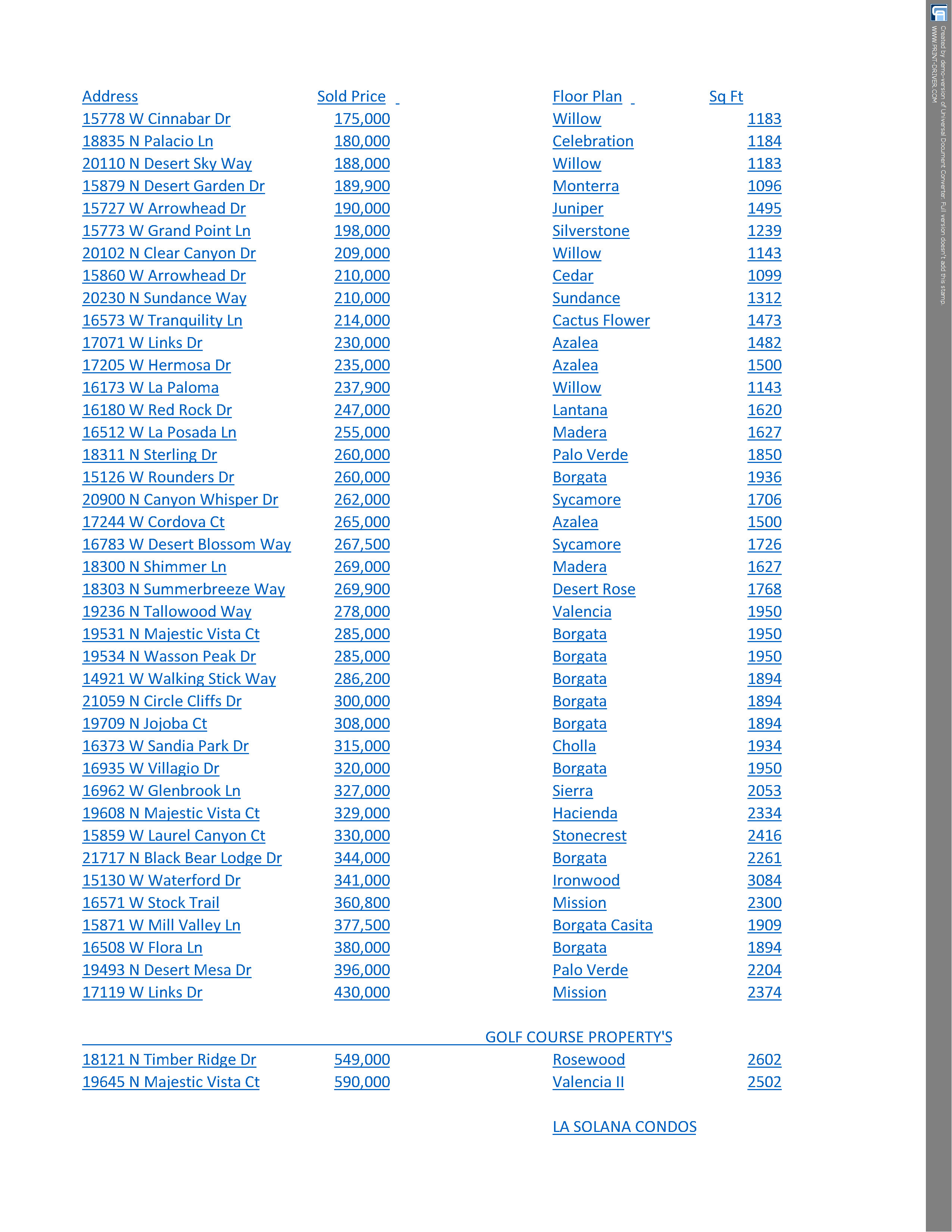 Sun City Grand home sales in September were good and now starting into the return of the snowbirds so the next six months should be very strong for home sales and homes on market will increase as the next few months come upon us.
So if you are thinking about a seasonal home or year round home check out Sun City Grand and give me a call to schedule a showing of homes or let me send you homes for sale in Phoenix West Valley to give you a taste of pricing, size amenities and exactly how much home you can get for the amount of money you have to invest. The Phoenix West Valley is a spectacular place to live and enjoy life.
Sun City Festival homes for sale
Arizona Traditions Homes For Sale
If you need information on any homes for sale, FREE market valuation on your home, or any other Real Estate information contact Jim Braun.
Jim Cell:623-693-8840
jbraun001@cox.net
www.jimbraunrealtorsurpriseaz.com